Meet Jeff Devlin: Our Featured Celebrity Shares His insights
Oct 12, 2023, 15:57 PM
Jeff Devlin knows woodworking… and furniture building… and how to restore homes and the treasured items in them. He's shared his tips and tricks with millions of people as the host of over 200 episodes of popular HGTV and the DIY network shows like I Hate My Bath; Good, Better, Best…; Spice Up My Kitchen; Ellen's Design Challenge; and Most Embarrassing Rooms.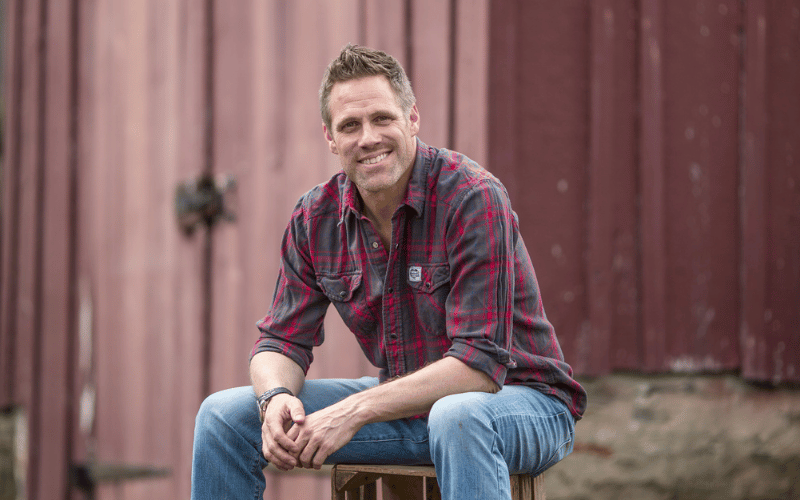 And now, Jeff will be sharing his expertise with Maryland Home & Garden + Craft Show visitors in interactive demonstrations and on-stage presentations, October 20-22 at the Maryland State Fairgrounds in Timonium.
Jeff will present Three Pro Tips to Ensure Your Project is Successful on Friday at 1 pm, Saturday at Noon and Sunday at 1 pm. Don't miss his additional woodworking demonstrations on Saturday at 2 pm and 4 pm.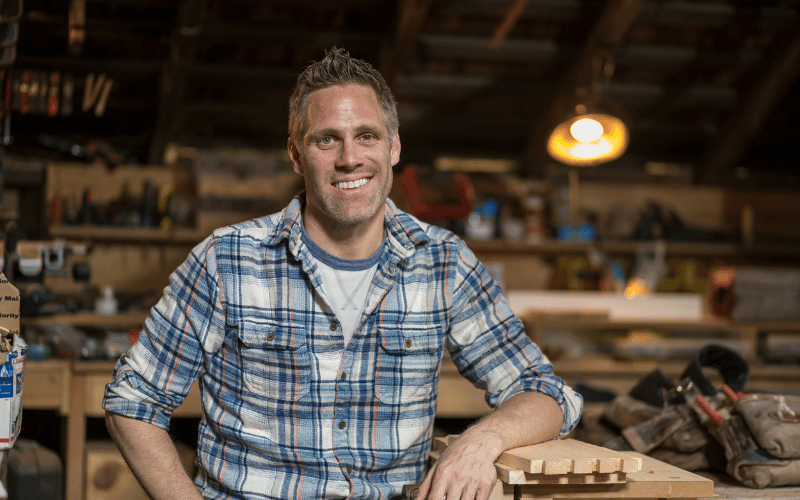 We asked Jeff a couple of questions about his inspiration and ideas for homeowners.
Q: What outdoor tip will have the biggest impact in landscaping or curb appeal?
A: I like to emphasize a home's front door with plants or color. While they need a bit more attention, I love using planters by the front door. They can be swapped out seasonally to add change and interest.
Q: Do you have tips for designing a home office?
A: Keep your home workspace away from the most popular rooms in your house, otherwise, you'll constantly be distracted and will never get anything done! The office should be well lit and comfortable. If you want to go a bit crazy, get a coffee maker and small refrigerator to keep yourself from leaving the room.
Q: What's an outdated home trend you hope doesn't come back?
A: Trends, by definition, come and go but I am not a fan of multicolored rooms, like the 80's neon trend. These rooms may be vibrant but they're also loud - not very relaxing or peaceful.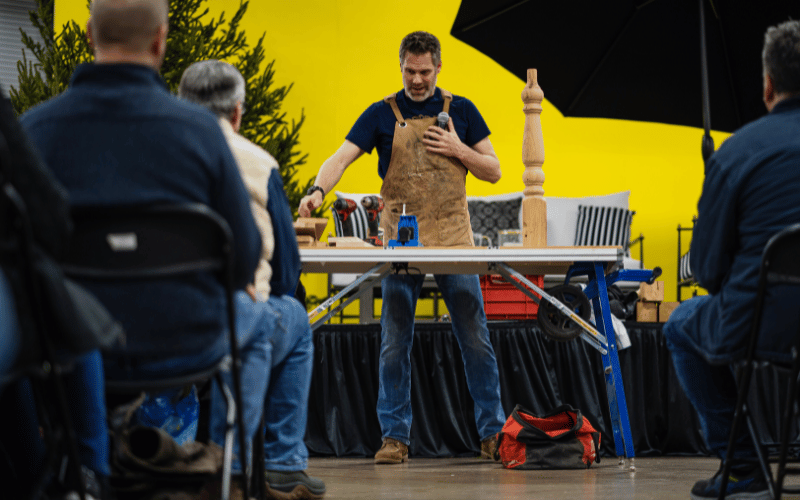 Q: What one home gadget or tool should every homeowner own?
A: A drain snake! It's great for quickly and easily clearing shower drains as soon as they get clogged.
Q: Any suggestions for the best home purchase for under $100?
A: For the active DIYer, I would suggest a Kreg Pocket hole jig. For people who may not be as handy, a simple tool kit with multi use screwdriver, hammer, 16' tape measure is always good to have.
Q: What is the most important interior design advice you give when you design a room?
A: I always say "Design is relative to the person you are designing for." If you're designing a space for yourself, really sit with it to make sure you understand what it will look like. If you are hiring someone to design a room for you, make sure you're clear what you want and like. It's your room!"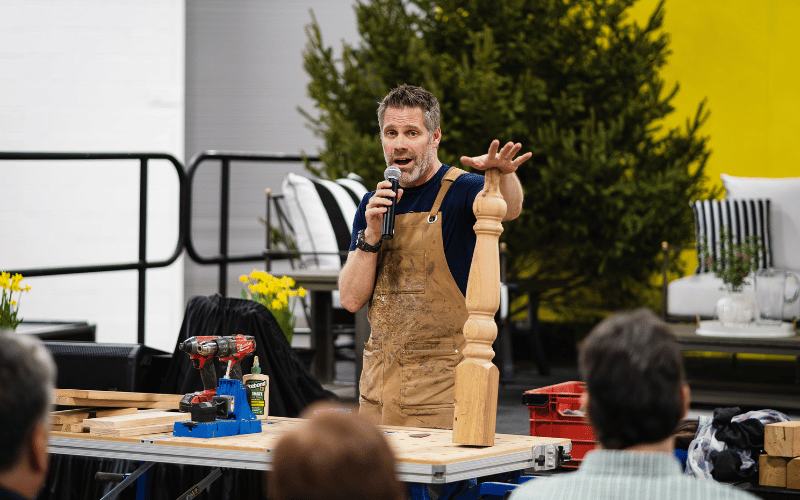 Q: Do you have a favorite room in your home?
A: I love our deck. We spent the time and effort to make it work for us during all seasons, and I love the fresh air.
Q: What are you looking forward to at the Maryland Home & Garden + Craft Show?
A: Meeting fans of my shows and talking to people who want information about completing their projects is always a joy. I can't wait to meet them in Baltimore!